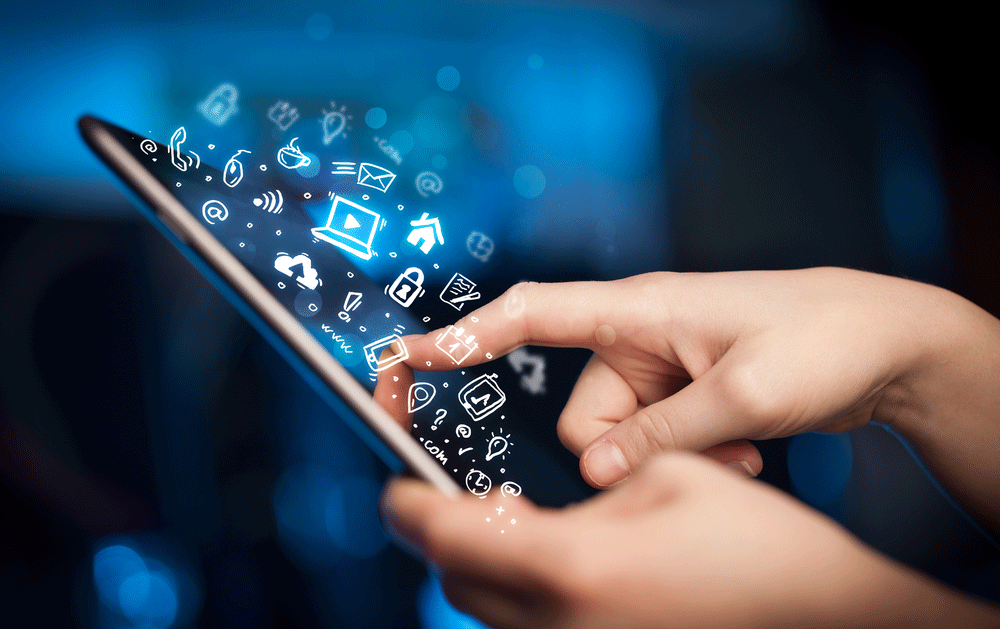 How does Social Media impact Textile Business?
 There is no doubt that textile companies generate high revenue every year however still, it is not easy to survive in the competitive environment. Although quality and other factors matter a lot however advertisement is something that portrays the business image. The startups can survive in the textile industry only if they craft an impressive strategy. Marketing is a step-by-step procedure and it requires a valid approach. Well, as everyone is aware of the social media hype and using this platform for marketing purposes is undoubtedly a great idea as far as you can handle it efficiently. So, we are going to explore social media facts in detail:
 Professionally Designed Pages!
The social media pages represent your business to people and every nine of ten persons use social media so it is important to design the pages in a professional way. Facebook, Twitter, and Instagram are famous platforms and the followers keep an eye on every single thing you share on these platforms. The more you'll ensure a professional touch, the more people will get an impressive impact. From the display picture to the posts, professionalism is crucial to maintain.
 Eye-catchy and Relevant Graphics!
The social media posts of Facebook shouldn't look boring and ordinary because visitors do not pay attention to such type of content. So, it is important to upload the relevant videos and images in an eye-catchy way. You can choose the display of all new clothing articles in the video while the color scheme of the images should also be designed effectively. More on, make sure to avoid irrelevant content or graphics because such things do not leave a good impression. 
 Write precise yet Impressive Captions!
The captions that are usually written over the images and videos should also be up to the mark. It will be a better approach if you hire a competent writer who can write catchy lines and captions for social media. Besides, grammar mistakes should also be avoided because such things are not tolerated at the professional level. More on, it is also important to not copy these captions from other platforms. 
 Display the Packed and Unpacked Items on Social Media!
People usually love to see the products both in packed and unpacked form. So, it will be good if you order custom boxes now as better packaging will help in making a strong impact. The social media strategies include displaying the products in an eye-catchy way so it is totally up to you as to how you manage the stuff on these platforms. 
 Paid Reviews!
If you are struggling to get positive reviews, the best approach is to go for the paid ones. The paid reviews help in achieving the trust of people and a better outcome can be achieved. There are multiple websites and bloggers that provide the services of reviews. You can hire a famous blogger to post quality reviews regarding your textile company because it will build up customer's trust and you'll earn their loyalty. 
 Attract the Customers to your Website!
The marketing policy on Facebook, Instagram, and Twitter should contain the URL of the website. So, when you'll design a paid campaign, you'll automatically get more visitors to the website and ultimately, its ranking will also improve. Besides, the page loading time of the site shouldn't be high. The basic purpose of providing the site URL on social media is to drag visitors to the site through paid campaigns. Well, the other proven way is to choose Google Ads. Google basically puts your website on the top for as long as you want. The cost increases as the number of days increases, however, there are multiple textile companies that are increasing the traffic through paid ads. 
 Youtube Ads!
The textile company can make people interested in Youtube ads. There are millions of people who watch Youtube every day and your ad can immediately grab their attention. However, make sure that you perfectly display the dresses in the ad as otherwise; the campaign will be of no use. In short, these seven points clearly reveal how social media impacts textile companies so it is better to not underestimate this platform.