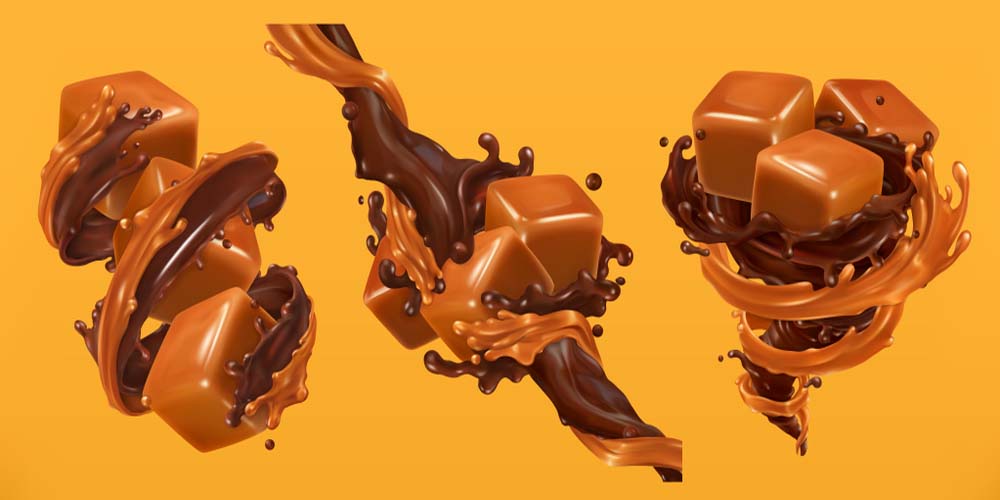 Learn How to Make Caramel Candies and Start Your Own Candy Business
Caramel candies have an unmatched love. They are devoured by people of all ages and demographics with equal cherishment. Regardless of how many sweet treats are available in the market today, candies have an exceptional fondness. That is the reason; caramel candies have an ever-increasing demand. People love to buy these candies from renowned bakery manufacturers or brands. They are very enthusiastic about buying candies on different occasions and gifting to their loved ones by packing them in candy gift boxes. As there are numerous candy manufacturers, yet their demand is skyrocketing. Events such as wedding ceremonies, birthdays, and even Christmas gatherings are incomplete without the serving of these delicious candies. Hence, if you start your candy business today, then it can prove to be an ultimate success due to the increasing demand for all kinds of candies.
Caramel Candies at Home
The reason we are suggesting caramel candies for your startup is that they are easy-to-make with a simple recipe. Moreover, they have significant importance due to their tastefulness and deliciousness. You can make use of these homemade candies to serve your guests, or you can start your own candy business by utilizing custom candy boxes to pack these candies and dispatch to the customers. So, if you want to start your own candy business through homemade caramel candies, then here is the list of ingredients that will be required;
Cooking spray
1 cup cream
4 tablespoons of unsalted butter
1/4 teaspoon salt
1 1/2 cups sugar
1/4 cup corn syrup
1/4 cup water
1/2 teaspoon vanilla extract
If you are making caramel candies at home for the first time, then be vigilant and follow the instructions given here.
Step 1
Place parchment paper in a baking dish in such a way that the edges of the paper hangover. Use cooking spray to make a layer on the paper.
Step 2
Melt the butter along with cream and by adding salt. Mix water, sugar, corn syrup and stir it in a saucepan until a thick paste is formed.
Step 3
Heat the mixture at medium temperature, stir it but don't let the mixture boil. Raise the temperature to 320F until it is darkened and start smelling caramel-like. Whisk the mixture of cream and butter that was made earlier. Turn off the heat of sugar syrup and pour the cream and butter mixture into the sugar syrup.
Step 4
Heat the caramel until it comes to a boil without stirring. You will see the soft and buttery yellow color which will slowly turn into the brownish caramel color. After that whisk the vanilla into the caramel that is just made.
Step 5
You are about there. Just mold the caramel by pouring the thick liquid in any shaped molds. Let the caramel cool down while the pan is covered.
Step 6
After the caramel has cooled down, the last step is to pack them in the desired way. You can make use of small candy boxes for that purpose.
Hence, in this way, you can easily start your caramel candy business through homemade caramel candies. You can make your own eCommerce website to reach your target customers. Or you can start from a retail shop if your budget allows you. All you have to do is follow these steps and contact a packaging company such as Boxes Xpert Hub to avail your candy boxes wholesale.