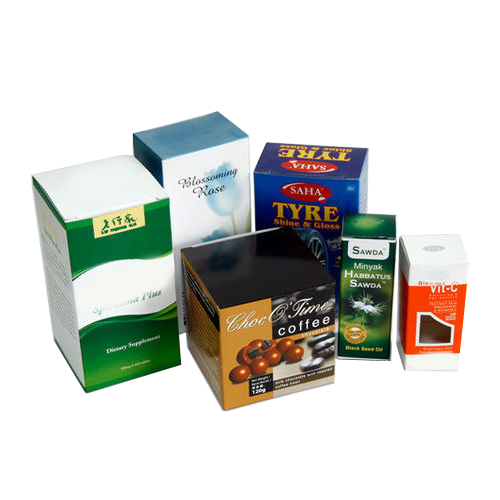 Why Small Businesses Need Customized Packaging Solutions?
Most of the small businesses usually overlook customized packaging. They feel custom packaging as an expensive solution but in reality, it isn't as costly as it seemed. Custom packaging helps the startups and small business owners in creating a strong impression at their 1st physical association. Startups and SMBs truly understand that they need product packaging but they also have to understand the reason, why it is necessary to pay for customization. The packaging is a thing that might throw away by the clients after 1st or 2nd usage than why should a business invest especially on its customization?
This is an important question to consider. So, now move on towards the answer, custom product packaging isn't as expensive as it seems. Whether you're running an online business or have a physical store packaging plays an important role in establishing 1st impression to your customers. Being a business owner, make sure to remember a famous saying, "the first impression is the last impression". Make your 1st interaction as pleasant as you can. An interactive product packaging could also be utilized as your businesses introduction as well as promotion.
Does Packaging Important for E-Commerce Business?
Nowadays e-commerce business is getting popular. Therefore, digital marketing and online advertisement are also considering getting more importance day by day. Online business doesn't have any physical interaction with its customers in the form of store. So, product packaging is the foremost physical interaction that must leave a good impression. Improving your product showcase matters a lot getting attraction. Product handling and management is an important showcase strategy that shouldn't be neglected.
If we talk about the physical store, they easily create their 1st impression with the support of in-store experience, attractive displays, and staff interaction. But the online store doesn't have such opportunities. They can't communicate the customer's by themselves until or less client place an online order. Customers online review the product, place an order and get the shipment in their hand. Now the shipping box is going to be the 1st interaction. So, make it more customized and more impressive.
How Custom Packaging Help in Promoting a Business?
There are a variety of ways to customize your packaging in a way to promote a business and enhance brand awareness. Let's suppose you're having a unique box with different shape and style, it is going to be noticed by everyone among the targeted audience. They'll find it a cool packaging as compared to standard boxes. Product is wrapped in beautiful boxes that contain all business information, just gives a pleasant experience to your customers. You're taking care of product protection and also displaying it innovatively, this is going to be wow situation for them. Next time they'll recognize your product from its packaging and presentation. Highly customized packaging with high-quality material whether it is corrugated, recyclable or have texture coating is gonna work outstanding. 
How Custom Boxes Help in Attaining Customer Satisfaction?
Customer's satisfaction is something that couldn't be ignored and purchased specifically. In order to get your customers satisfied, a business needs to plan separately. We need to work on making the purchase a pleasant experience for customers. The packaging is considered a must-have factor for a business to achieve its goal. This fundamental factor needs special consideration. Your customers are having the product in hand with extensive protective packaging, inner satisfaction and happiness will come out.
Summing Up
Packaging reserves highly attractive appearance that successfully meets customer's satisfaction level with initial interaction. Custom boxes are the best to let your purchaser love the product at first glance. Highly convenient, recyclable, innovative and outstanding custom boxes are highly incredible in making your first interaction powerful. Furthermore, your product will be more secure with a unique display.  As we know that initially every business or startup is focused on making customers happier and contented. So, custom printed boxes are going to work for them in exhibiting their products as well as promoting a brand. If you're a small business owner and haven't planned regarding custom packaging, this is the right time to get in and stand ahead in the competition.